April 1st is National Census Day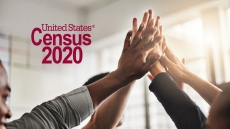 There are 3 ways to respond to the 2020 Census:
On-line at my2020census.gov – Online Response Guide
https://2020census.gov/en/ways-to-respond/responding-online.html
By Phone at 844 -330- 2020 – Phone Response Guide
https://2020census.gov/en/ways-to-respond/responding-by-phone.html
By Mail – Mail Response Guide (Only when no response on the above 2 options)
https://2020census.gov/en/ways-to-respond/responding-by-mail.html
NATIONAL COALITION ON BLACK CIVIC PARTICIPATION, NATIONAL URBAN LEAGE & UNITY DIASPORA COALITION
PARTNERS LAUNCH BLACK CENSUS WEEK 'COUNT ME BLACK!' CENSUS 2020 SOCIAL MEDIA OUTREACH CAMPAIGN
DETAILS WILL BE OUTLINED IN A TELE-PRESS CONFERENCE ON MARCH 23
Despite the Coronavirus Pandemic Impacting the Nation, the Unity 2020 Coalition Will Encourage the Native and Foreign-Born
Black Population to Be Counted in the 2020 Decennial Census, Utilizing Social Media Focused on Historically Undercounted
Including Black Children, Men, Immigrants, LGBTQ+ and Others
WHO: The National Coalition on Black Civic Participation (NCBCP), National Urban League and the Unity Diaspora Coalition 2020 Decennial Census Campaign national and state-based partner organizations including –A. Philip Randolph Institute, National Action Network, Black Women's Roundtable (BWR), NAACP, Black Youth Vote, Color of Change, Institute of Caribbean Studies, Black Voters Matter, National Council of Negro Women, National African Clergy Network, National Education Association, AFGE, National LGBTQ Task Force, Lawyers Committee for Civil Rights Under Law, AfricanaRadio55, #RolandMartinUnfiltered, SEIU, National Organization of Black County Officials, NCBCP/BWR state affiliates and networks from across the country.
Click here to see full Media Alert
U.S. Census Update Information:
Remember:

There are three ways to respond to the 2020 Census from the comfort of your own home - online, by phone or by returning the paper questionnaire!

Households will begin receiving invitations to participate in the 2020 Census March 12-20.

Self responses is the safest and best option for our entire community.

Just a reminder, the website accepting census responses is live at my2020census.gov.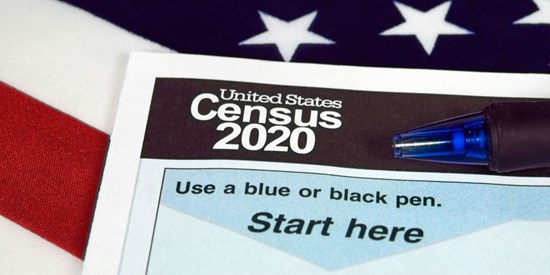 CHECK OUT OP-ED ON BET.COM
"Count Every Black Person in the 2020 U. S. Census"
by Melanie L. Campbell, President & CEO, NCBCP
https://www.bet.com/news/national/2019/10/22/op-ed--count-every-black-person-in-the-2020-us-census.html